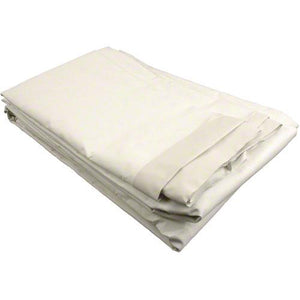 Sigman 9' x 12' Butyl Coated Cotton Drop Cloth
Sigman 9' x 12' Butyl Drop Cloth Triple Coated 6-Pack. Sigman Butyl Drop Cloths are triple-coated, heavy weight, leak resistant and durable. Sigman butyl drop cloths are popular for painters, HVAC technicians, and construction contractors for job site protection against dust, paint drops and water drops.
Triple rubber coated. Leak resistant.
Fabric Weight: 9 oz / sq. yd.
Size: 9 ft x 12 ft
Quantity / Pack: 6
Made in USA
No Grommets. Unlike tarps, this butyl drop cloths do NOT have grommets.
Warning: Drop cloth size is cut-size. Finished size is up to 3% or 6" smaller approximately
Warning: This product is construction painters drop cloth. The canvas fabric is construction grade and is neither garment grade nor art canvas grade. For garment grade canvas, please visit your local garment fabric stores.
Warning: Not recommended for photography backgrounds. This construction painters drop cloth's color temperature or color shade is NOT guaranteed.
Warning: This butyl painters drop cloth may have seams.
Where to Buy
Special Order
---
We Also Recommend
---